Shopping ♪ I bought a clip-type stand for smartphones / tablets, the spec Get a Grip
I bought a clip type stand for a smartphone tablet, spec Get a Grip.
Lightweight with a tripod hole!
◎ The purchased product is "Clip Stand with Tripod Hole for Spec Computer Tablet"

Background to writing this article
I wanted a stand for the tablet.
I wanted a type that wouldn't be a problem to carry around with a tablet or a stand, instead of the usual standing one.
Ideally, the Surface kickstand can be retrofitted, but I don't want it to be heavy with it, and there is no such product for Windows PCs and Android (only for Logitech iPad), compromised Was a clip-type stand.
About the product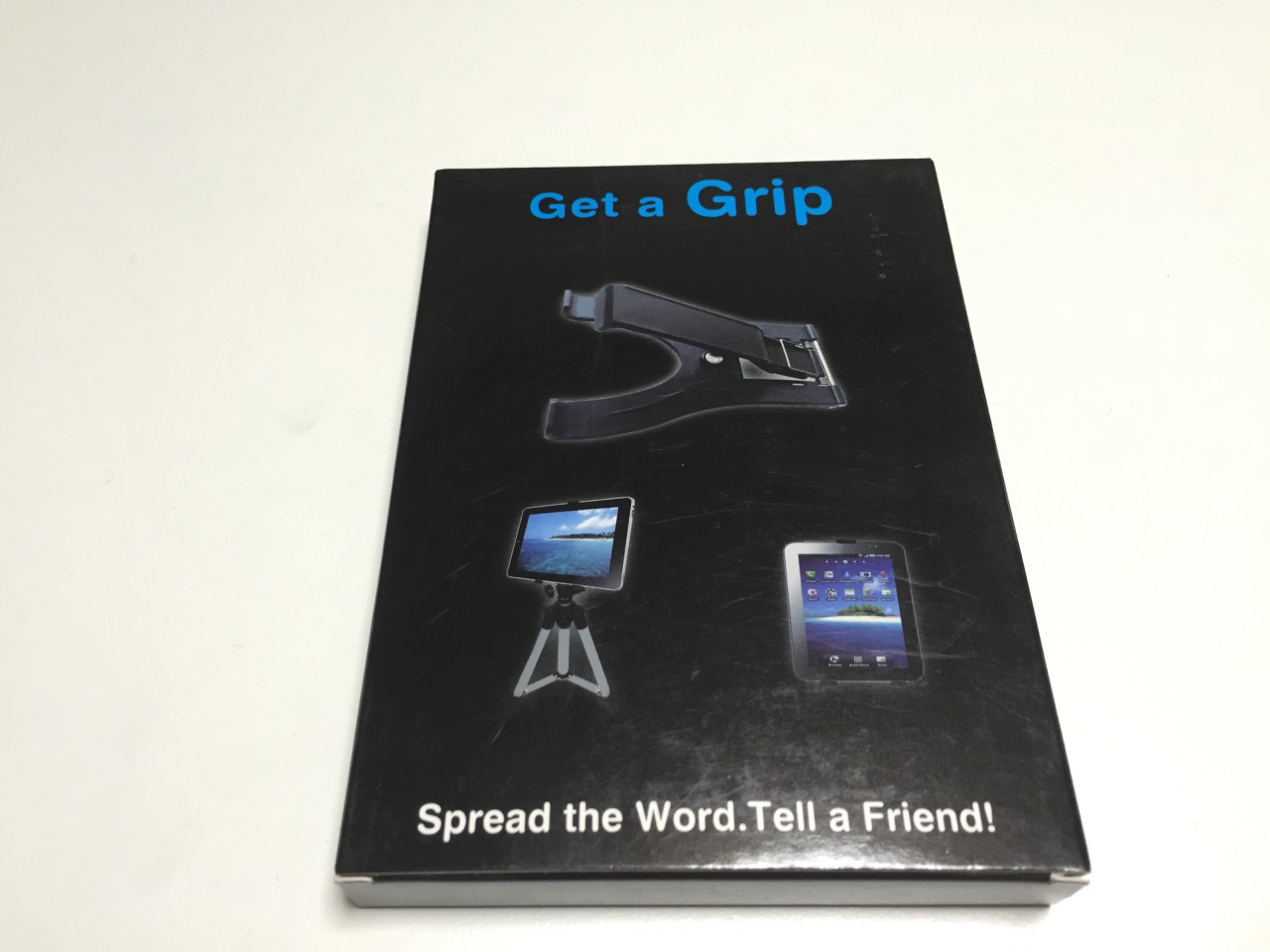 I was a little surprised that there was a cosmetic box properly made of overseas products in this price range (lol)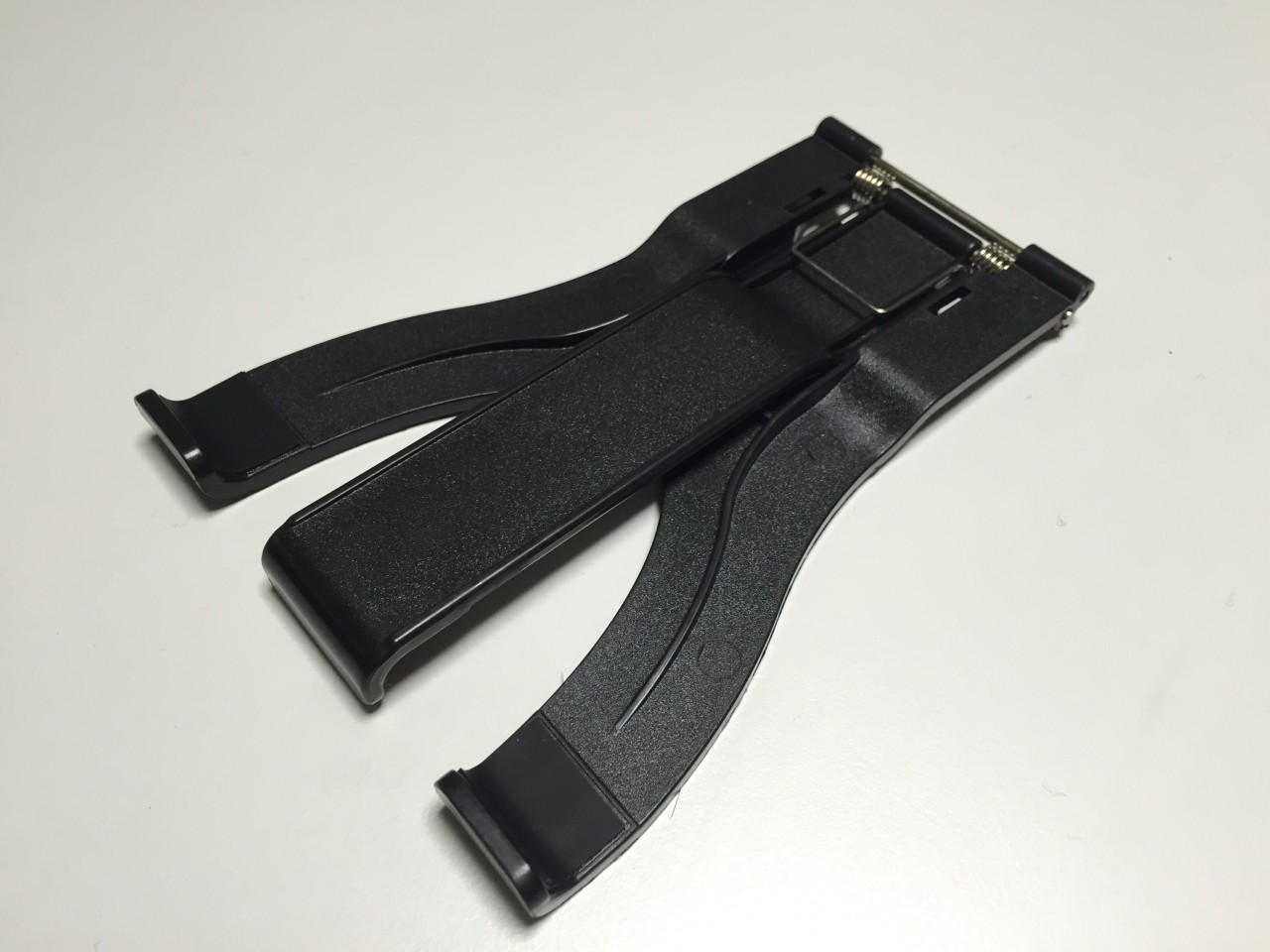 I took it out.
It will be folded by the spring force.
The spring is quite strong.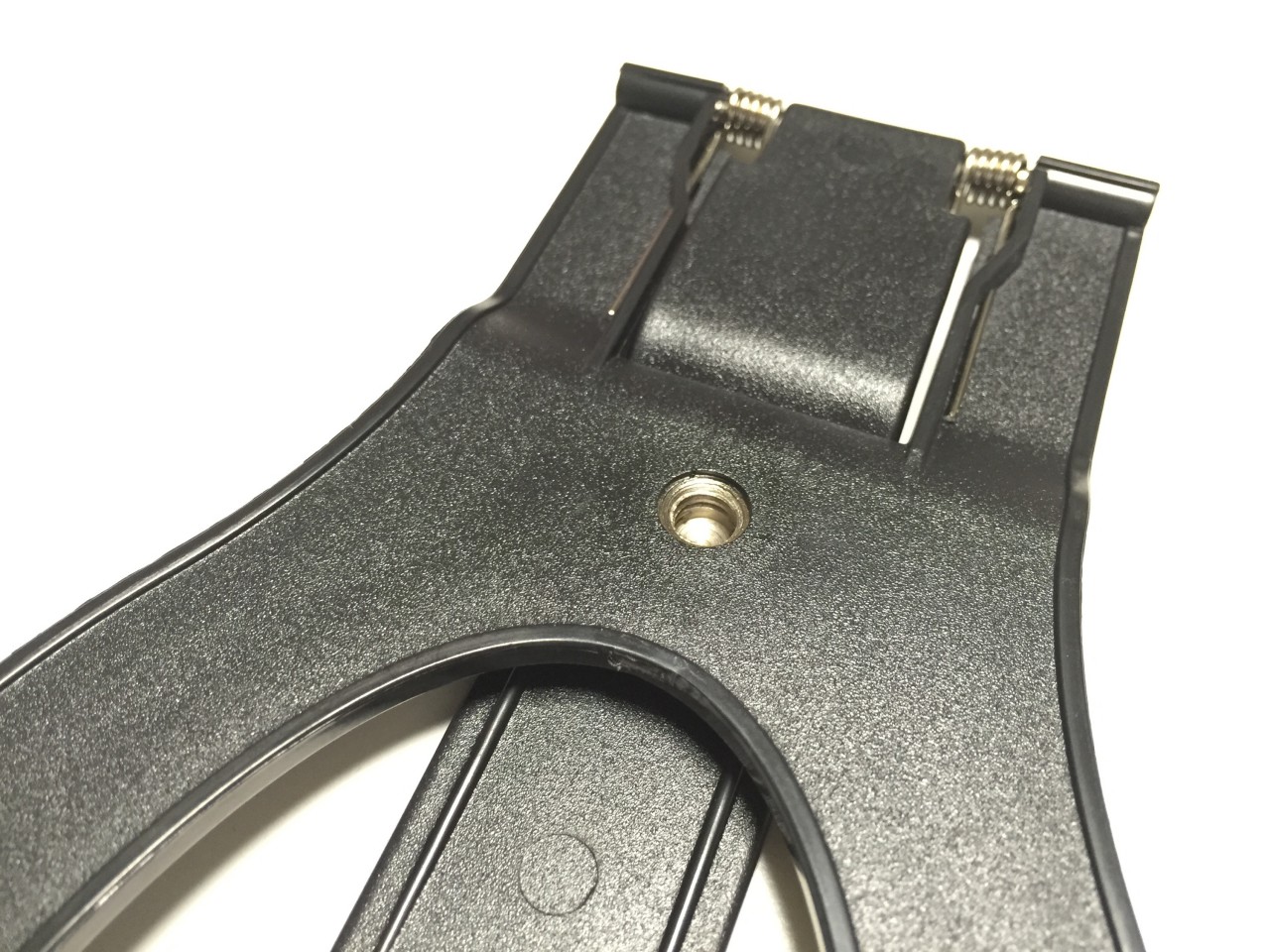 The moving part is up.
The middle hole is a screw hole for a tripod.
Because it is a common size, I was able to use my tripod.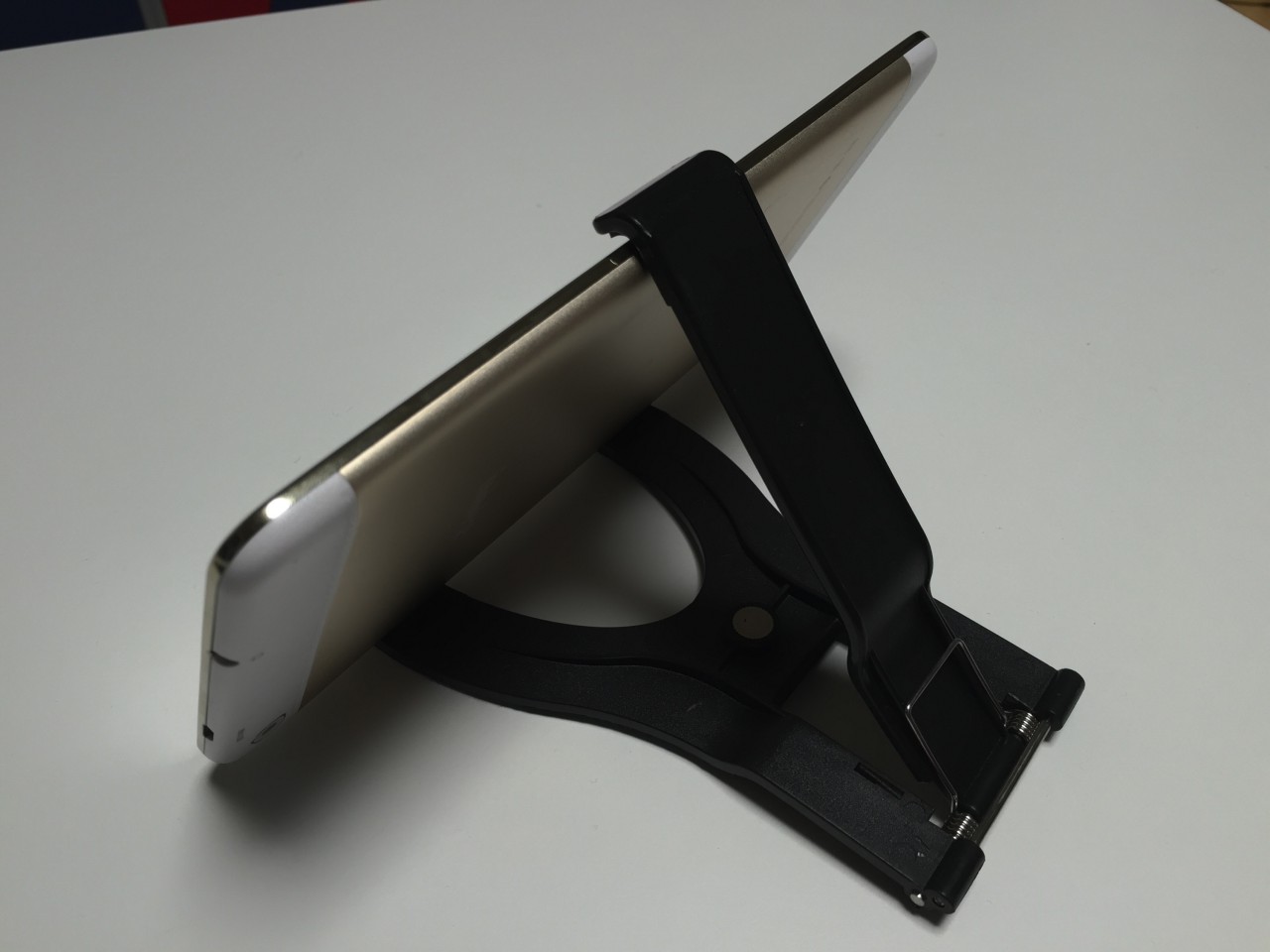 This is a view from the back with a 7-inch tablet in between.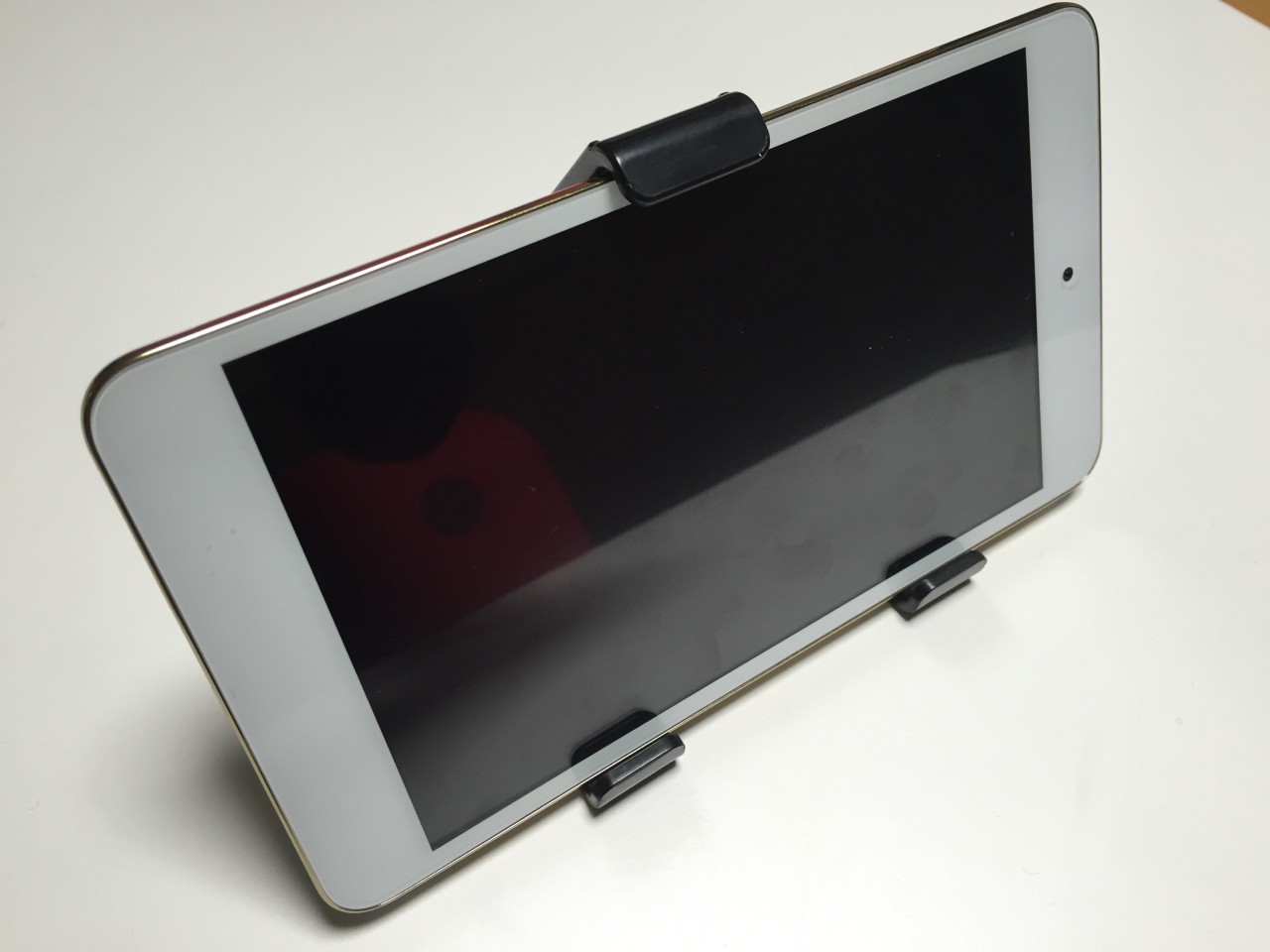 It is the figure seen from the table across the 7-inch tablet.
Because of the width of the clip, there was no rattling on the side even with a 9.7-inch tablet.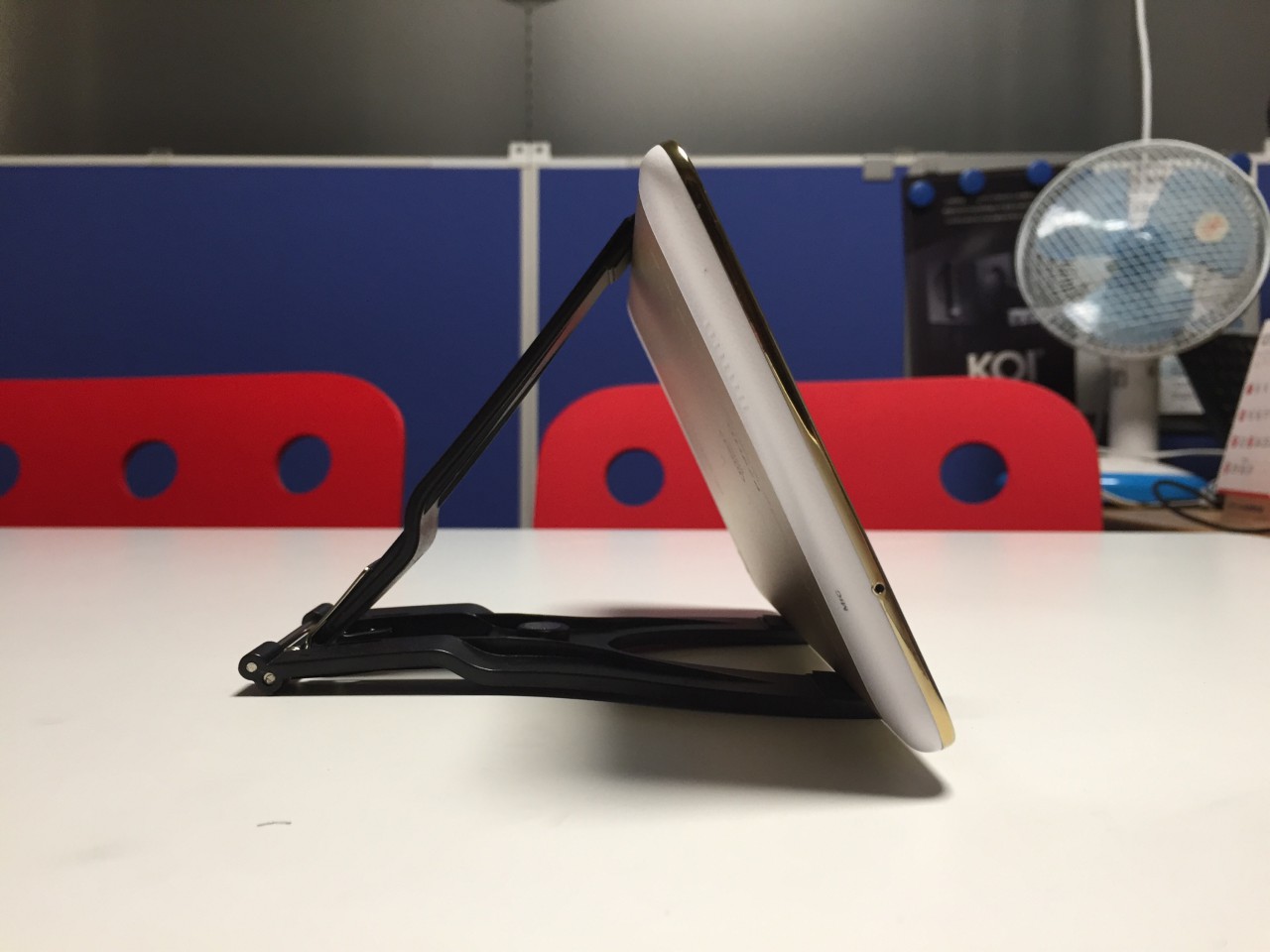 A side view of a 7-inch tablet.
It is stable.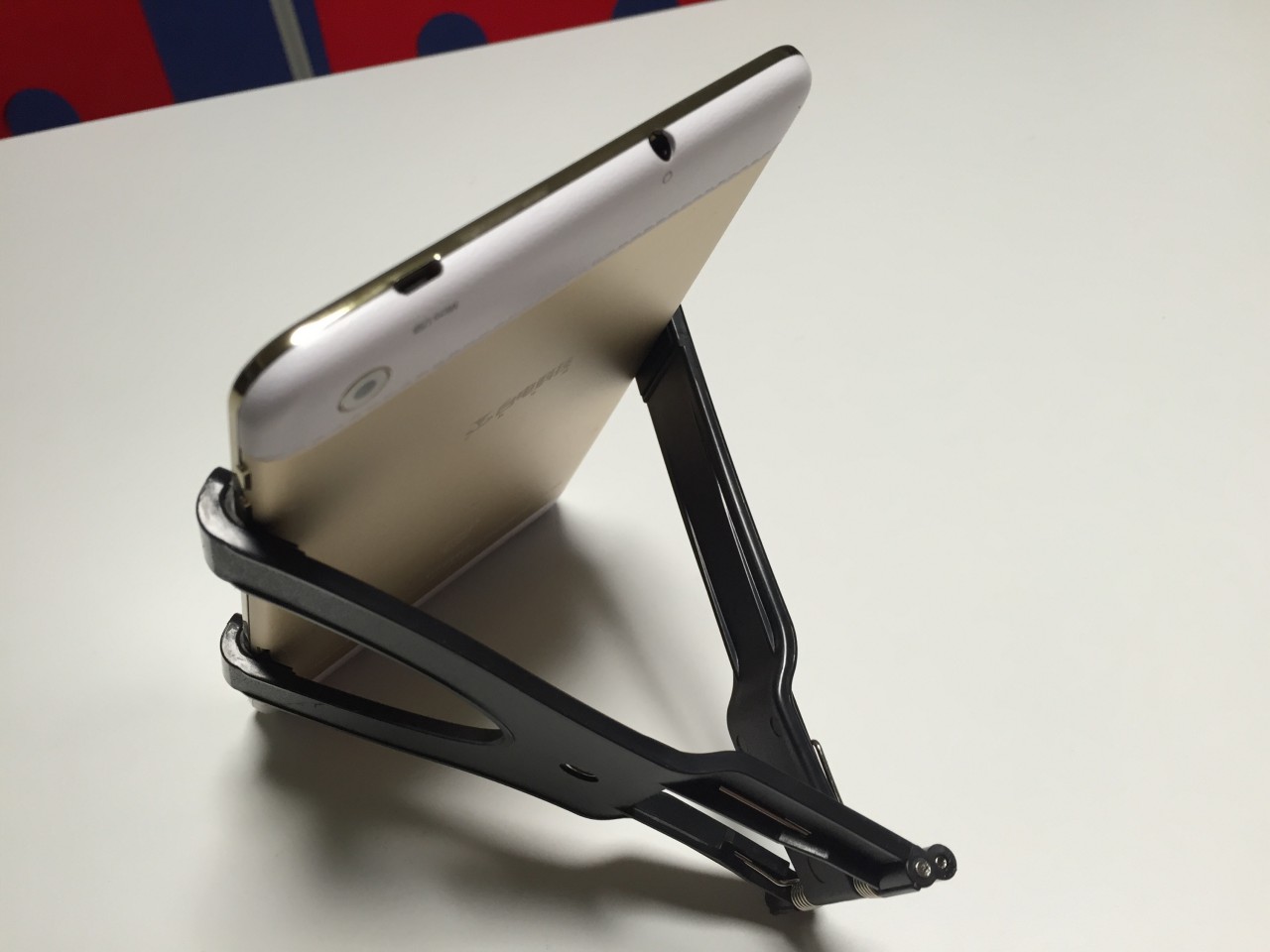 Since it is a clip type and has a strong clipping force, it can stand on its own without any problems even when placed vertically.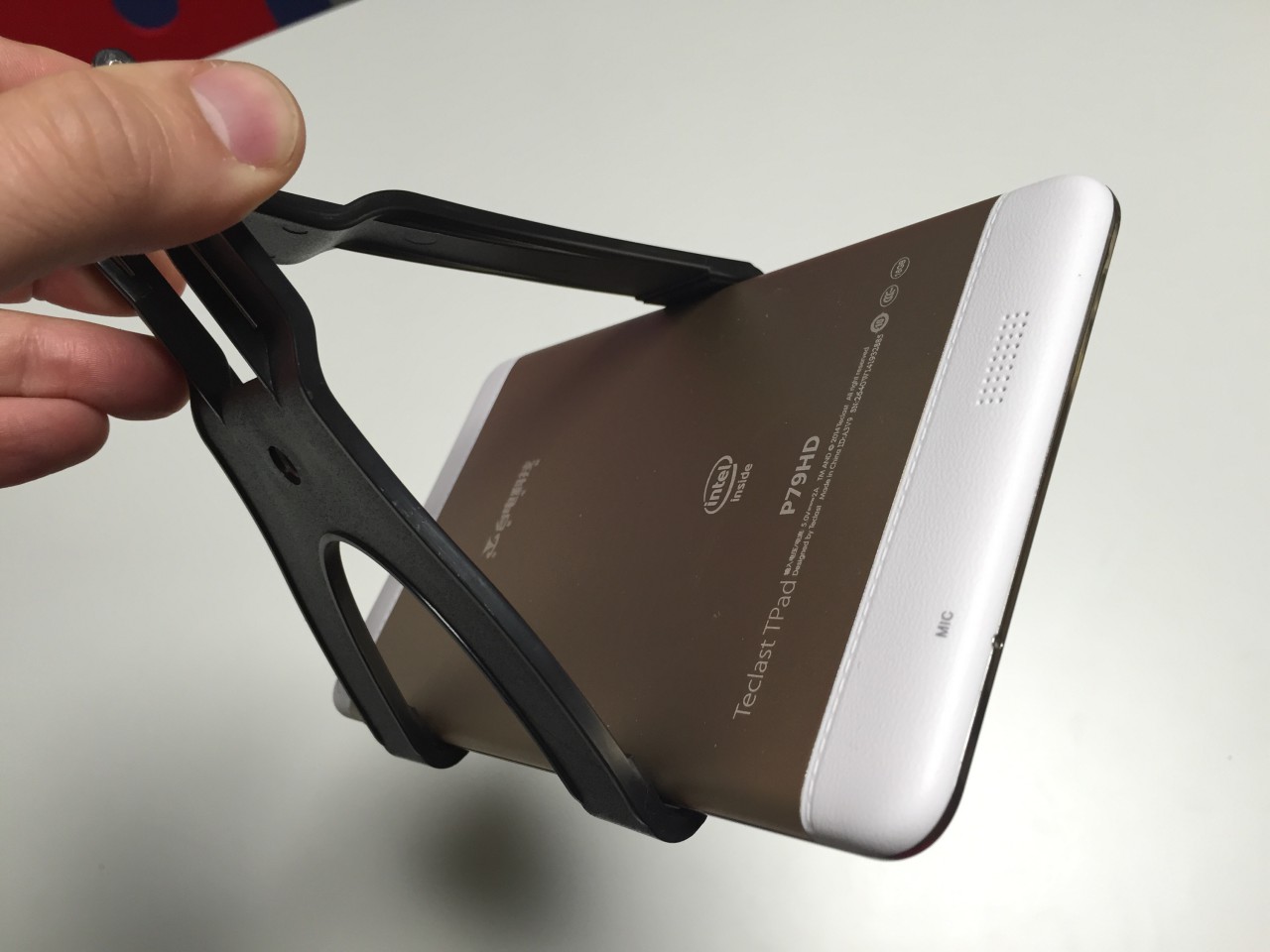 The clip force is strong, so it won't wobble even if you lift it.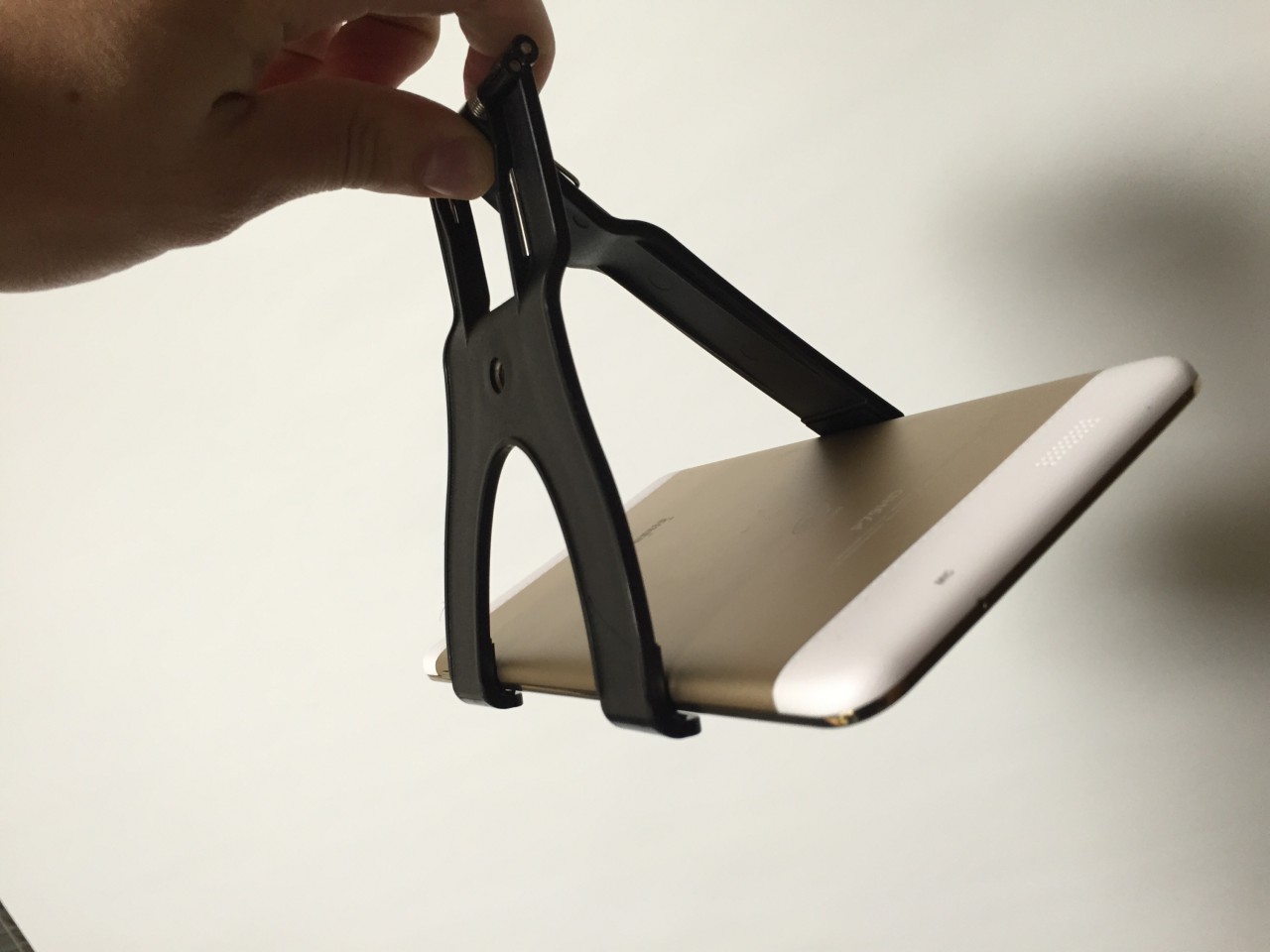 Even if you shake it a little, it's still fine (although it is a still image).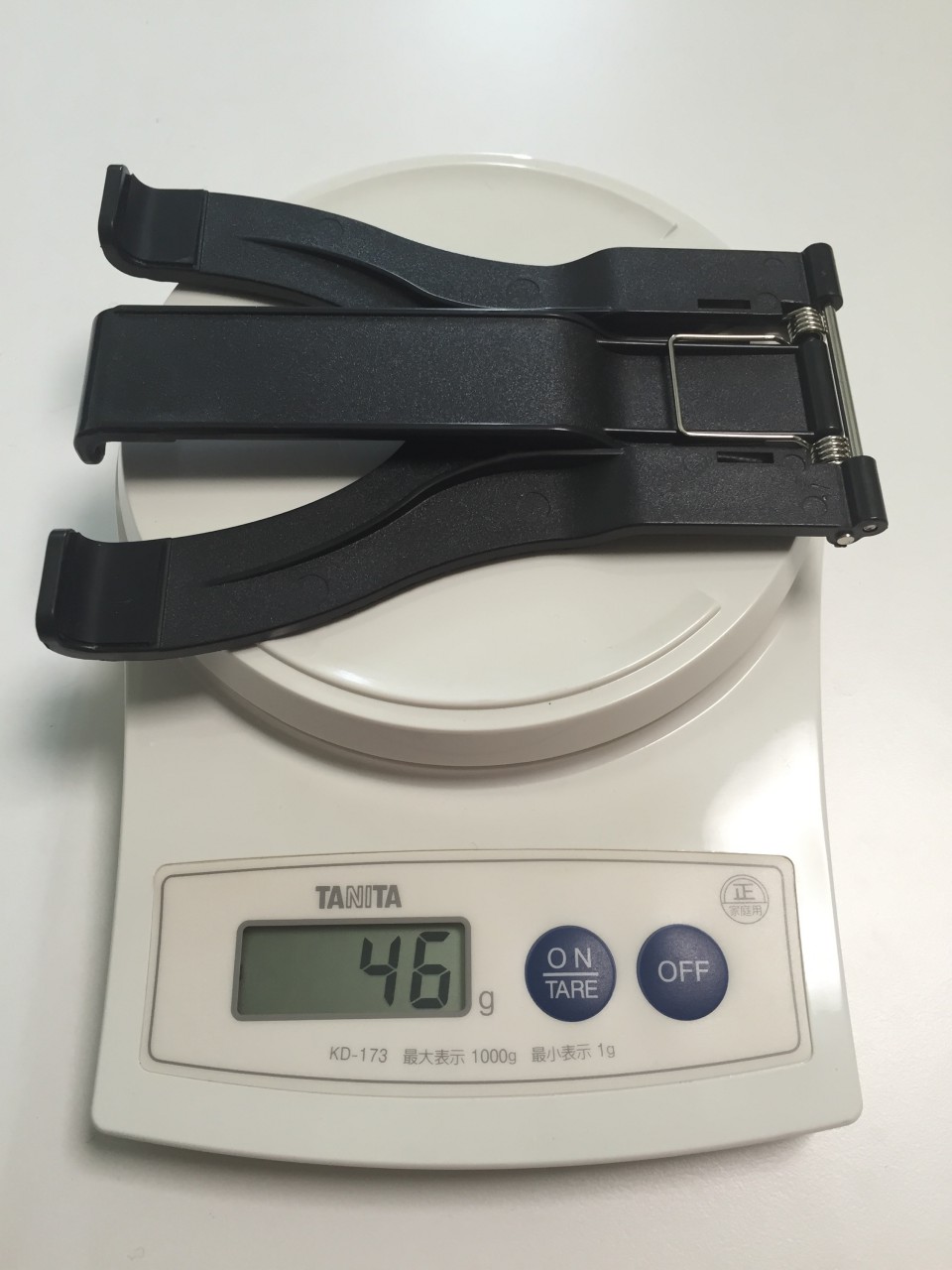 The weight is quite light at 46 grams.
If it's folded, it's thin, so it's okay to carry it around.
This is a video review of the product
Summary
The disadvantages are that the angle cannot be adjusted because of the clip type, and that the material is plastic, so if you touch it on the desk, it will slide with that force.
The latter was solved by attaching a round rubber foot with a seal.
◎ Such rubber feet

You can use it as it is installed, and you can use it with you.
Purchased product
e? I didn't back up my website! ?
He / she will recover even in case of emergency
"WordPress external backup service"

■ Three features
・ You don't have to do it yourself
・ With recovery in case of emergency
・ Backup to external server