In RAD Studio Data Explorer, FireDAC InterBase settings failed to write to file: Resolved
Background of writing this article
In RAD Studio's Data Explorer, I got an error that FireDAC's InterBase settings could not be written to a file, and I couldn't test the EMS server.
Here is a summary of the process up to the resolution.
Cause and solution
I mistakenly installed InterBase twice and deleted the latest one was the cause of the failure ...
There are two causes.
The environment variable setting has been rewritten → Instance has a license error
The registry setting has been rewritten → Access rights to the referenced folder are required
Here are the steps to fix:
Environment variable
Open RAD Studio
Tools> Options menu
Select the "Environment Options | Environment Variables" node
Change the following two "user environment variables" to appropriate values
IB_Protocol Specify the InterBase server instance name
InterBase – Specify the directory where the InterBase server executable file is located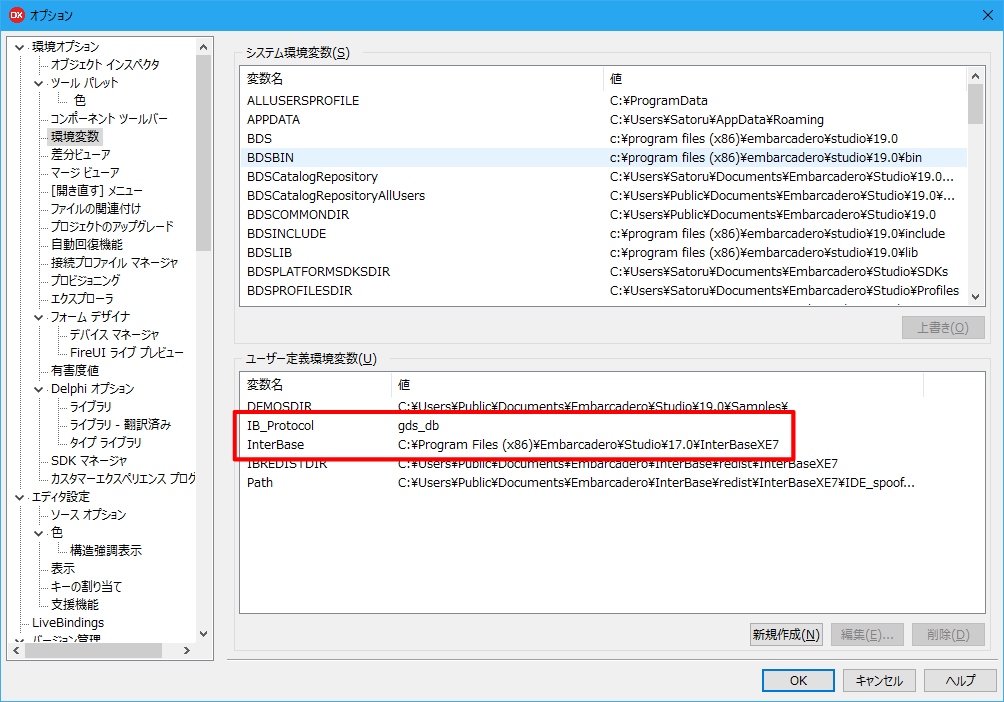 Registry
Open the registry editor from "Run with a specified file name (Win + R)" (regedit)
Open the "HKEY_CURRENT_USER \ Software \ Embarcadero \ FireDAC" key Change the following two strings to appropriate values
ConnectionDefFile
C: \ Users \ Public \ Documents \ Embarcadero \ Studio \ FireDAC \ FDConnectionsDefs.ini
DriverFile
C: \ Users \ Public \ Documents \ Embarcadero \ Studio \ FireDAC \ FDDrivers.ini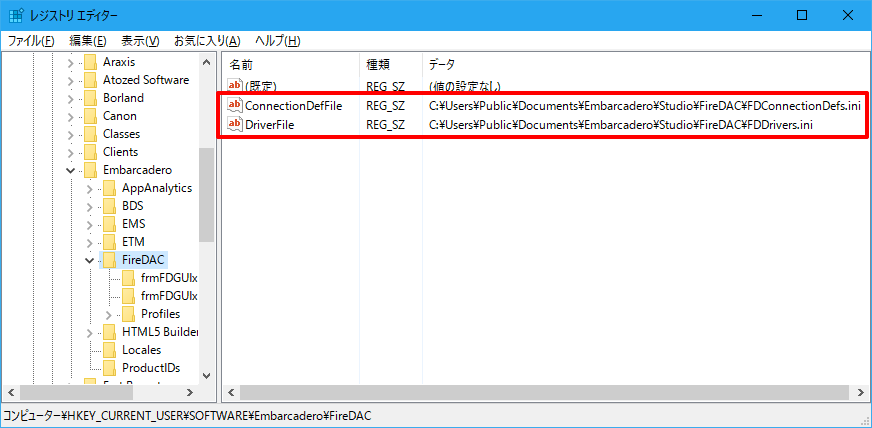 Summary
Troubleshooting is difficult.
Thank you for the person inside (Mr. Y Sawa).
e? I didn't back up my website! ?
He / she will recover even in case of emergency
"WordPress external backup service"

■ Three features
・ You don't have to do it yourself
・ With recovery in case of emergency
・ Backup to external server